See on Scoop.it – Social Media and Mobile Websites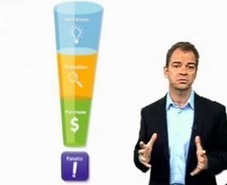 A new update from Facebook's elders has quelled previously whispered rumors that they would kill off all sharing from third party apps. In reality, it turns out they will actually be giving less weight to stories that are "implicitly shared." Implicit sharing occurs when someone clicks "Share" on a story through a third-party app, without creating a unique message for the post.
Joan Stewart's insight:
Article by Mark Lerner shares the changes happening on Facebook. Speaking about how to use various Social Media platforms, the etiquette of keeping contact or making new connections on these platforms.
Finding related information to your niche and joining in discussions. Sharing content legitimately without appearing spammy. All in all an excellent article to read making sure you are on the right track!
See on socialmediatoday.com