See on Scoop.it – Social Media and Mobile Websites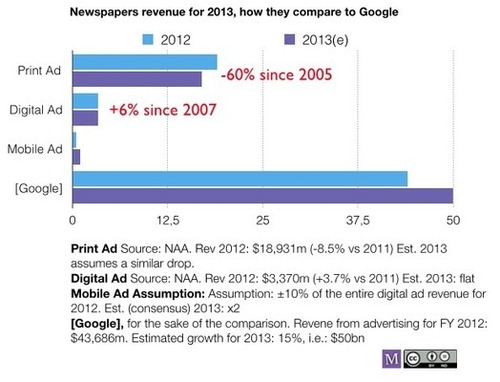 TweetBe Sociable, Share! Tweet Related columns: Mobile's Rude Awakening Tweet Mobile audiences are large and growing. Great. But their monetization is mostly a disaster.
Joan Stewart's insight:
By Frédéric Filloux Key items to consider for 2014. Digital Ad and Mobile Ad is growing! Moving corporate business owners to understand how to work with technical teams is an obstacle to overcome. Quality Content required will cost, reaping rewards may take some time.
See on www.mondaynote.com